How might we encourage established, up-and-coming researchers to utilize the technology provided by the Digital Scholarship Centre (DSC)?
Using the human-centered design process helped our team come up with this solution: a web app. The 2 main goals we wanted to focus on includes creating a better booking experience and encouraging more people to interact with the technology in the space.

Role: Research + UI/UX Designer
Client: Digital Scholarship Centre, University of Alberta
As a
Staff member/librarian
, I want the space to be used for scholarly research and collaboration so that the technology is used to supplement the scholarly research.
As a
student
who wants to partake in scholarly research, I want to be able to use the space for research and collaborate with my peers to improve my work.

As a
student
who wants to study, I want a quiet space with more accessible seating, so that I am able to get my work done quickly with fewer distractions.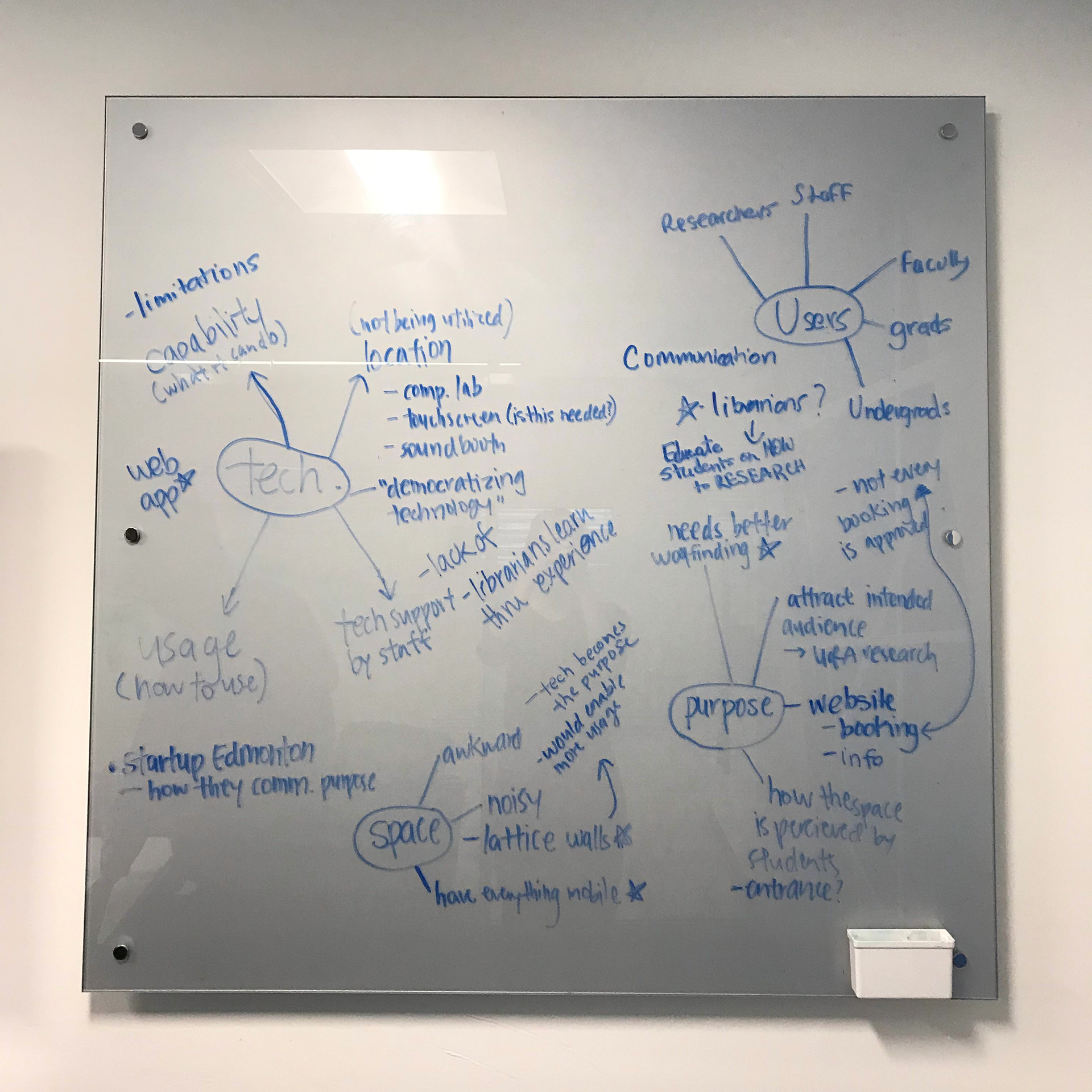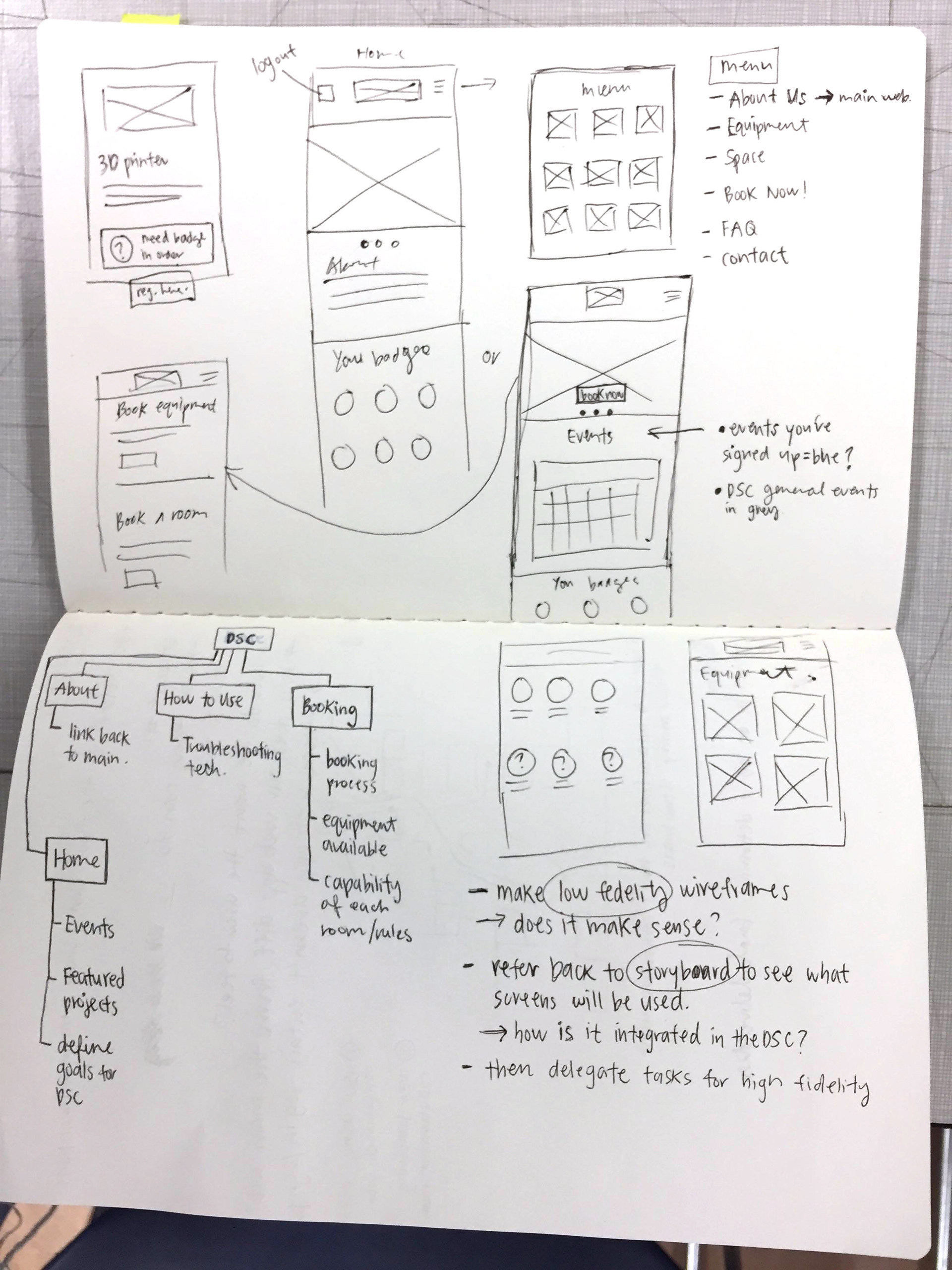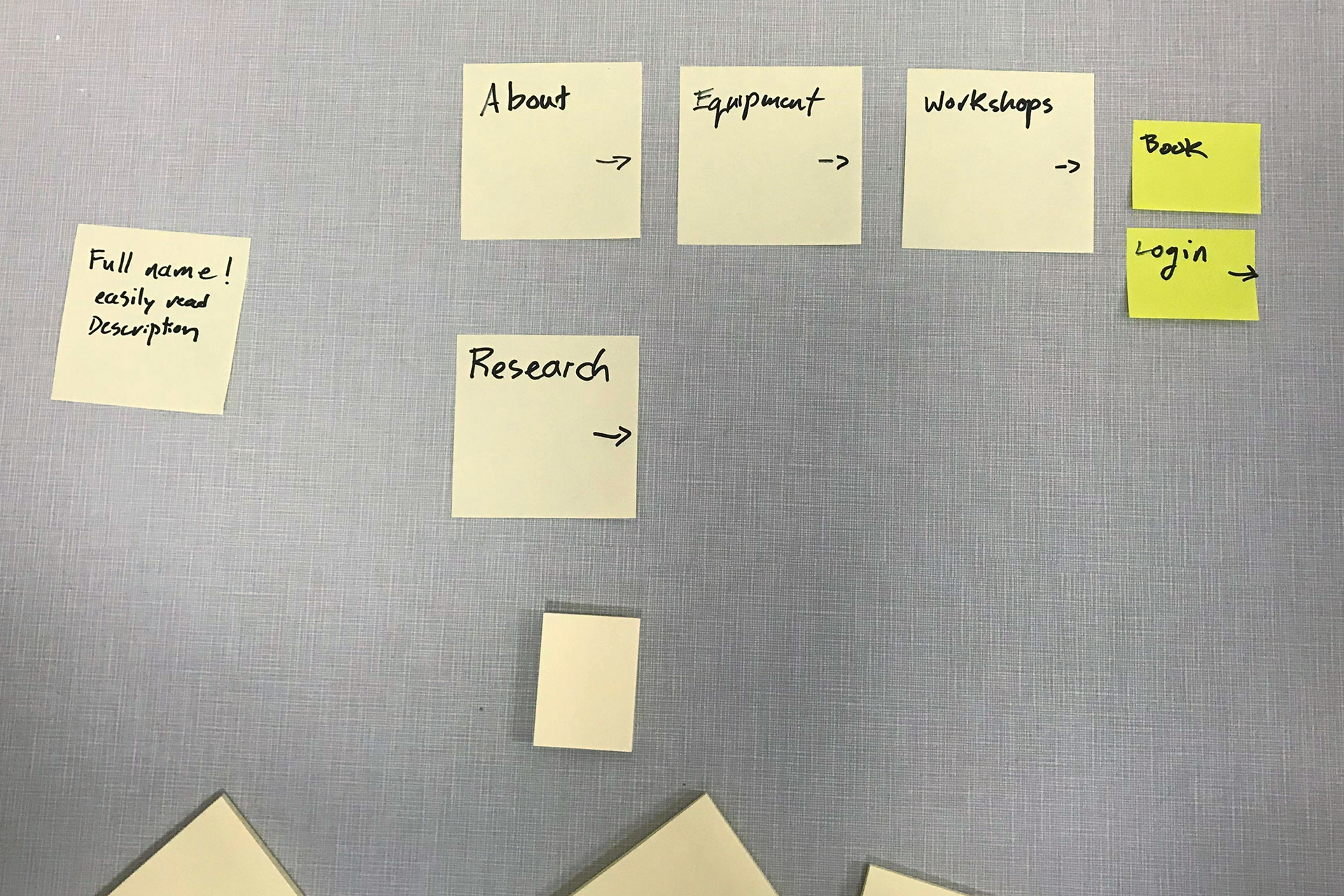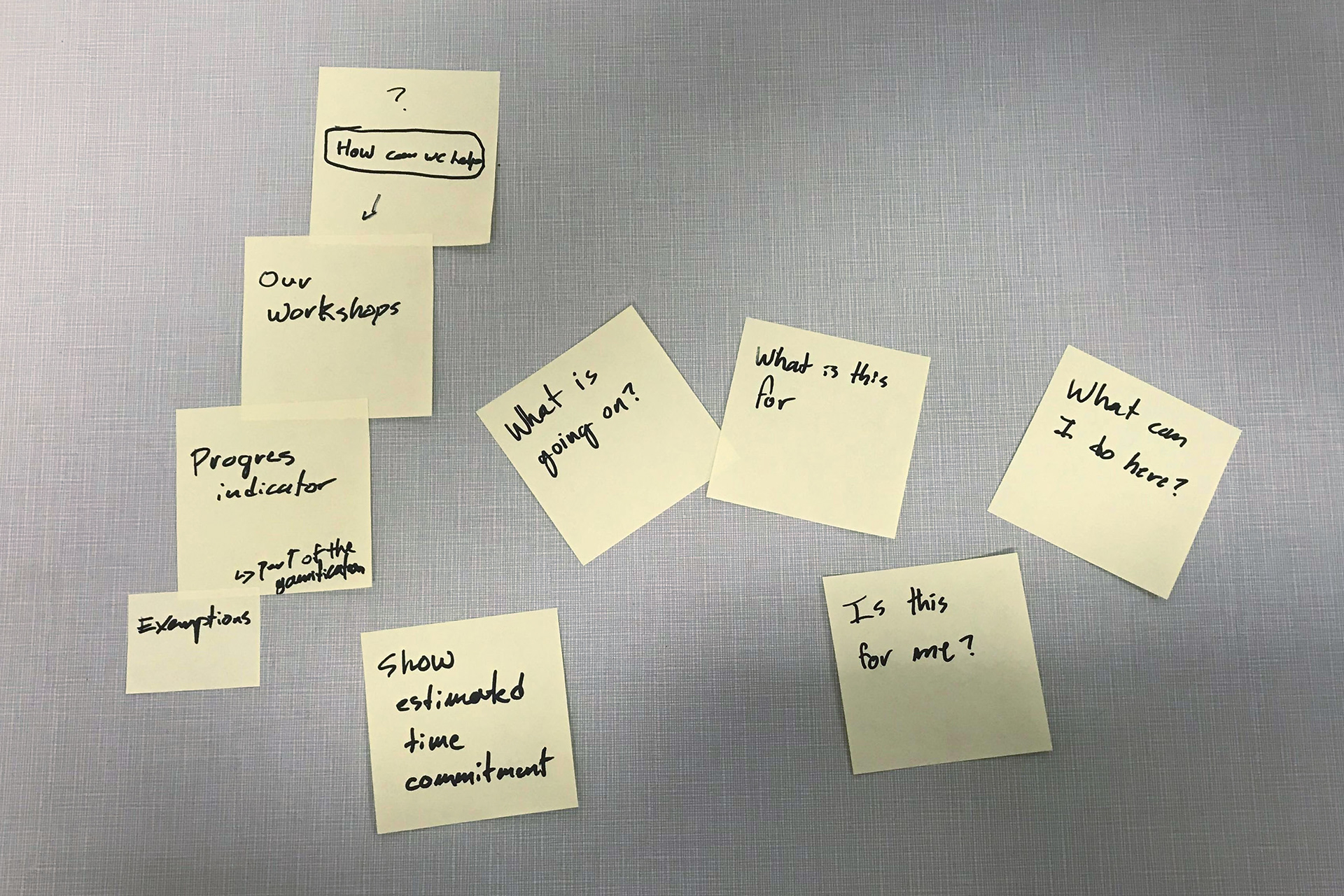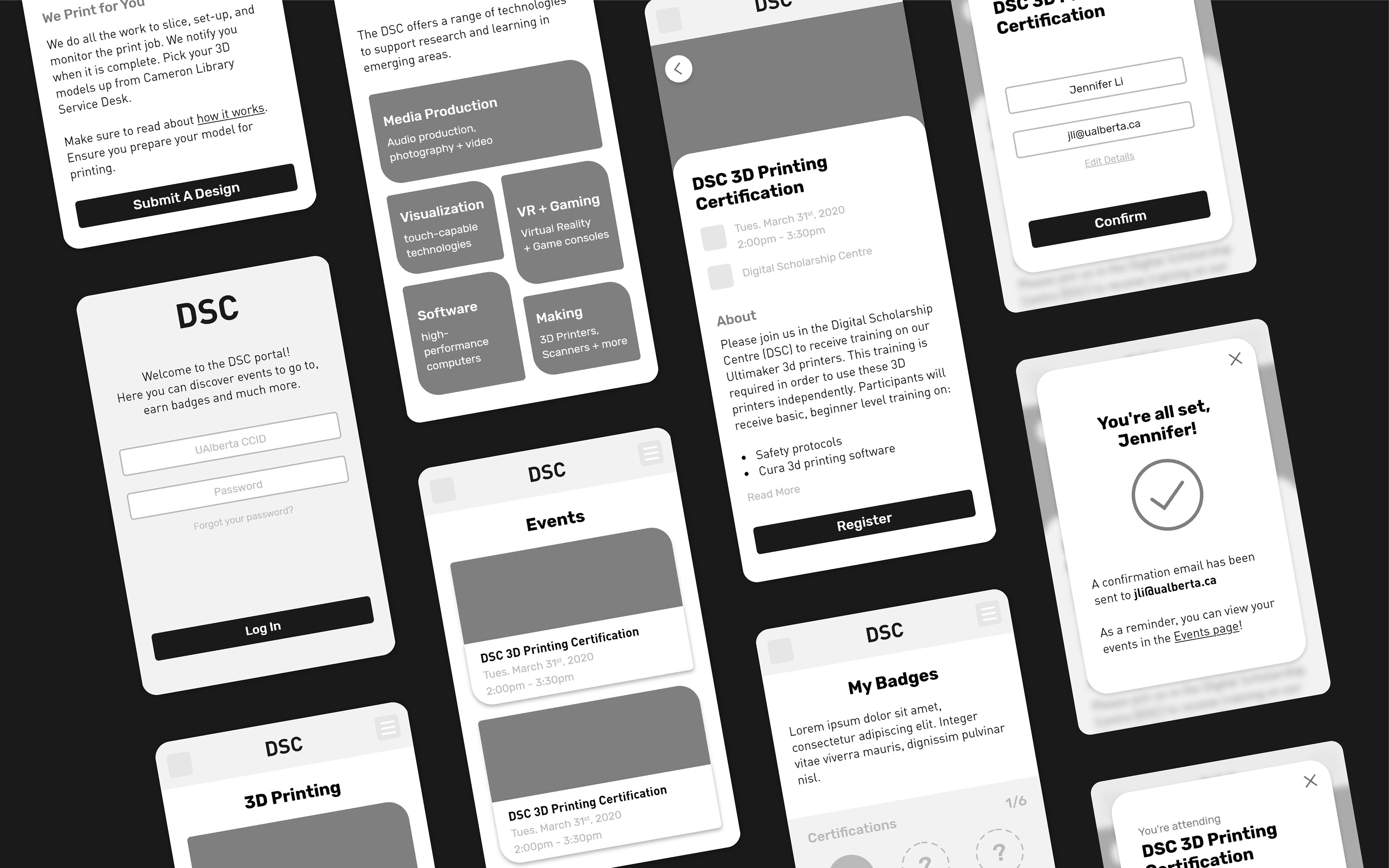 We wanted to give the current DSC colour palette a refresh and make it more approachable and friendly. The addition of a blue compliments the yellow and is used as an accent colour. The colour yellow is already associated with the DSC, therefore we wanted to build from that recognition.

Our web app integrates gamification, the addition of gaining badges equals access to more rooms/technology. This also gives students the feeling of being a part of something and pushes them to want to learn more about the various technologies so they can get more badges. This will create a larger turn out to workshops and give the DSC staff a break when it comes to people asking about how to use the technology.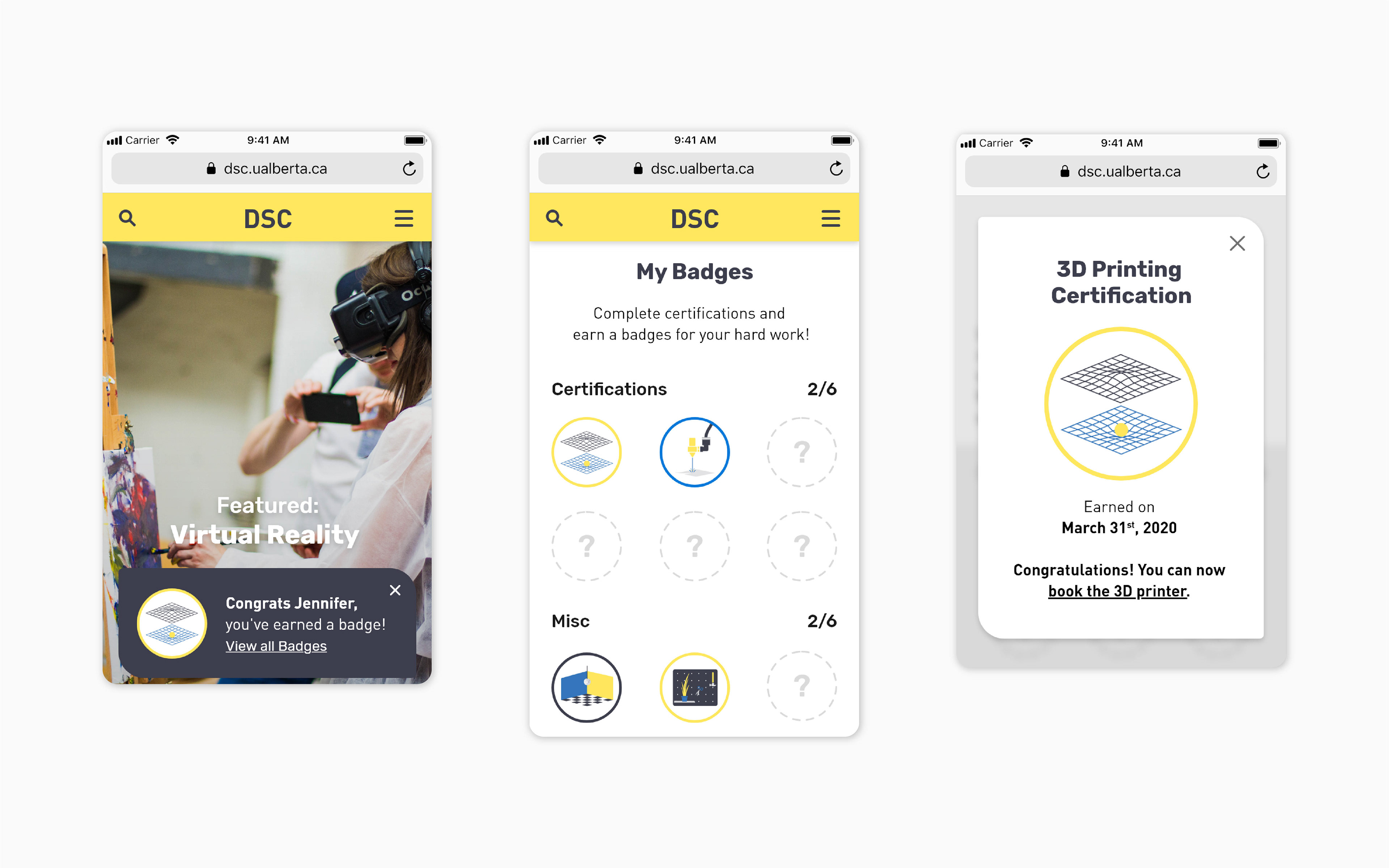 Improved Booking Experience
We wanted to ensure that students would feel welcome and enjoy their booking experience. Students aren't the only beneficiaries; the staff will also have an easier time approving bookings as they will know whether or not a student has taken a workshop, and if they have not then the staff can guide them to the workshop sign-up.